KASPERS KOUNTRY SIDE INN
"A Home away from Home"
Check Availability/Make Reservations

---
Bed and Breakfast Inn, Teton Valley
3 Major Ski Hills within 30 minutes and lots of Cross Country Skiing opportunities
Vacation Rental
3 Room Suite
Cozy Inn  nestled in beautiful Teton Valley
Non Traditional Bed and Breakfast
"Let us help you make your stay in Idaho "An Experience You Won't Forget"!!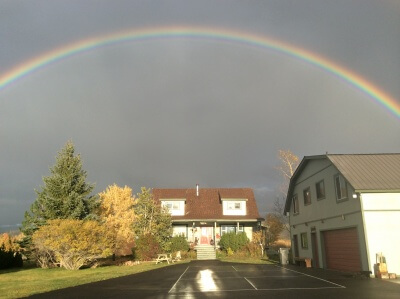 ---
If you're looking for a quiet place to relax and unwind, you'll love the atmosphere at Kasper's Kountryside Bed and Breakfast Inn. We are in beautiful Teton Valley, surrounded by majestic mountains where you'll see breathtaking sunrises and sunsets that you can watch from your deck.

We have 2 adorable 1 bedroom suites to choose from that can be rented individually or together for larger families.    Each Suite has a private bedroom with a queen size bed and a queen size sofa sleeper in the living room/kitchen.
Check Availability/Make Reservations
Bed and Breakfast Inn located just 1 mile out of Victor.
For all you skiers & Snowboarders you've come to the right place.  You'll find 3 major ski resorts within a 30 minute drive.  If you like Cross Country Skiing you can practically ski out our back door!  Also close by are Jackson Hole, Yellowstone and Grand Teton National Parks.
Summertime visitors can enjoy Hiking, Biking, Fishing, Canoeing, Horseback Riding or exploring one of the many beautiful Canyons in the Teton range that surrounds our Bread and Breakfast Inn.  There's also unique shopping, summer theater, museum and a hot air balloon rally.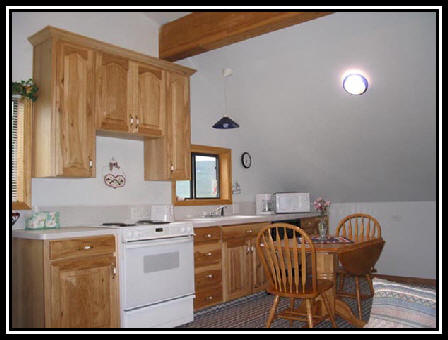 If you want a special treat, we offer continental or hot breakfast delivered to your door at your time choice. Come stay with us and let us make your vacation one you will not soon forget.
REGARDING BREAKFAST:
Breakfast is available upon request.  We deliver to your room at your time choice.  It is $8.50 plus sales tax per person.  Breakfast must be
reserved in advance of your stay.
1 mile out of Victor.  "Wake up to birds singing instead of cars rushing by!"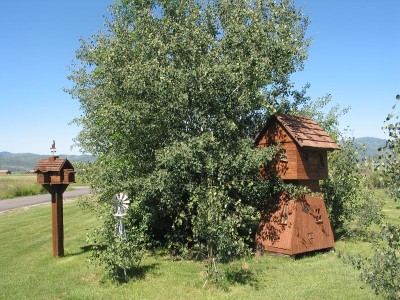 You can call us  or book your Reservation online. Check Availability/Make Reservations