Planning your vacation in Victor, Idaho with our event calendar. Get ready for a summer full of activities.
---
Victor Art and Wine Walk
July 8th Beer Walk 
September 9th Wine Walk 
October Victobeer
December 9th Holiday Wine, Spirits & Beer Walk 
These events start at 5:30pm-8:30pm
---
Music On Main
2016 marks Music on Main's 11th year!  Music will be every Thursday in Victor City Park between June 23 – August 11 from 6pm – 10pm.  
Click here to see our 2016 lineup!
Victor City Park, Main Street, Victor, 83455 United States
+ Google Map
---
4th of July CELEBRATION in Victor
A Century of Pioneering
Join Victor for a "Star Spangled Salute" this year.
We commemorate the settlers.
Fireworks in Driggs will be supported by Huntsman Family!!
http://victorcityidaho.com/content/craft-fair-and-4th-july-celebration
---
Teton Valley Rodeo 2016
2016 Summer Rodeo Series!\Teton Valley Rodeo fans are rodeo are set for the 2016 summer season they are.
June 24
July 1,4,8,15,22,29
August 5,12,19
$8 admission adults
$5 kids 6-12 years
5 and under free
Teton Valley Fairgrounds
---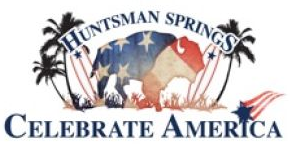 Celebrate America at Huntsman Springs! 2016
HAPPY BIRTHDAY TETON COUNTY!!!!  101 years old this year!!!!
Because 2015 was Teton County's 100th year birthday, the Huntsman Family will not be hosting Celebrate America. They will be making a sizable financial contribution for the  fireworks show so as usual…..you won't want to miss the fireworks over the 4th of July in Driggs.
Article from Teton Valley News about the celebration.
---
Balloon Rally  2016
Morning flights: July 2 – 5, 6:00 – 8:30am
Teton County Fairgrounds in Driggs, ID
Hot breakfast is available for purchase
Parking for $5, walk or bike in for free! Four – day RV parking passes are available for $30
July 2 — Media Day, reserved flights for invited local & regional media outlets
July 3 — Sponsor Day, reserved flights for event sponsors
July 4 – 5 — balloon rides available to the public. Advance reservations may be requested at
purchase on any morning of the rally, but are not guaranteed. Cost is $300/one person or $500/two people
Volunteers are always needed!!
Sponsor & Pilot Appreciation Party: July 3, 4:30 – 6:30pm
Location TBD
Pilot & sponsor meet'n'greet, hors d'oeuvres, yard games, live music
Limited tickets will be available to the public for purchase for $20
July 4th Parade: July 4, 10:30am
Main Street, Victor, ID
The annual independence day parade in Victor — come on out to see the Hot Crew on the Teton Valley Balloon Rally float, and see if you can catch a giant balloon!
Interactive Booth & Cold Balloon Inflation: July 4, 11:30am – 1:00pm
City Park, Victor, ID
Meet & greet with balloon pilots and walk in balloon — fun activities for kids of all ages in conjunction with the City of Victor's July 4th Art Fair
4 th Annual DRIGGS GLOW: July 4, 8:00 – 8:30pm
City Center, Downtown Driggs, ID
In conjunction with the Teton Valley Independence Day Celebration — art walk, kid's activities,
performances by local talent, and live music. Balloons are scheduled to inflate in 3 – 4 downtown locations at approximately 8:00 – 8:30pm. Timing may vary due to wind and/or weather conditions.
Questions?
Email
info@tetonvalleyballoonrally.com
---
12th Annual Targhee Fest – July 15-17, 2016
Started in the summer of 2004 to draw on the musical spirit that exists under the shadows of the majestic Teton Mountains, Targhee Fest is the ultimate all-around mountain lifestyle and music festival in the Rockies.
---
Pierre's Hole 50/100 Bike Race
---
Montana Enduro Series, The Grand Enduro
---
Wydaho Rendezvous Teton Mountain Bike Festival
---
---